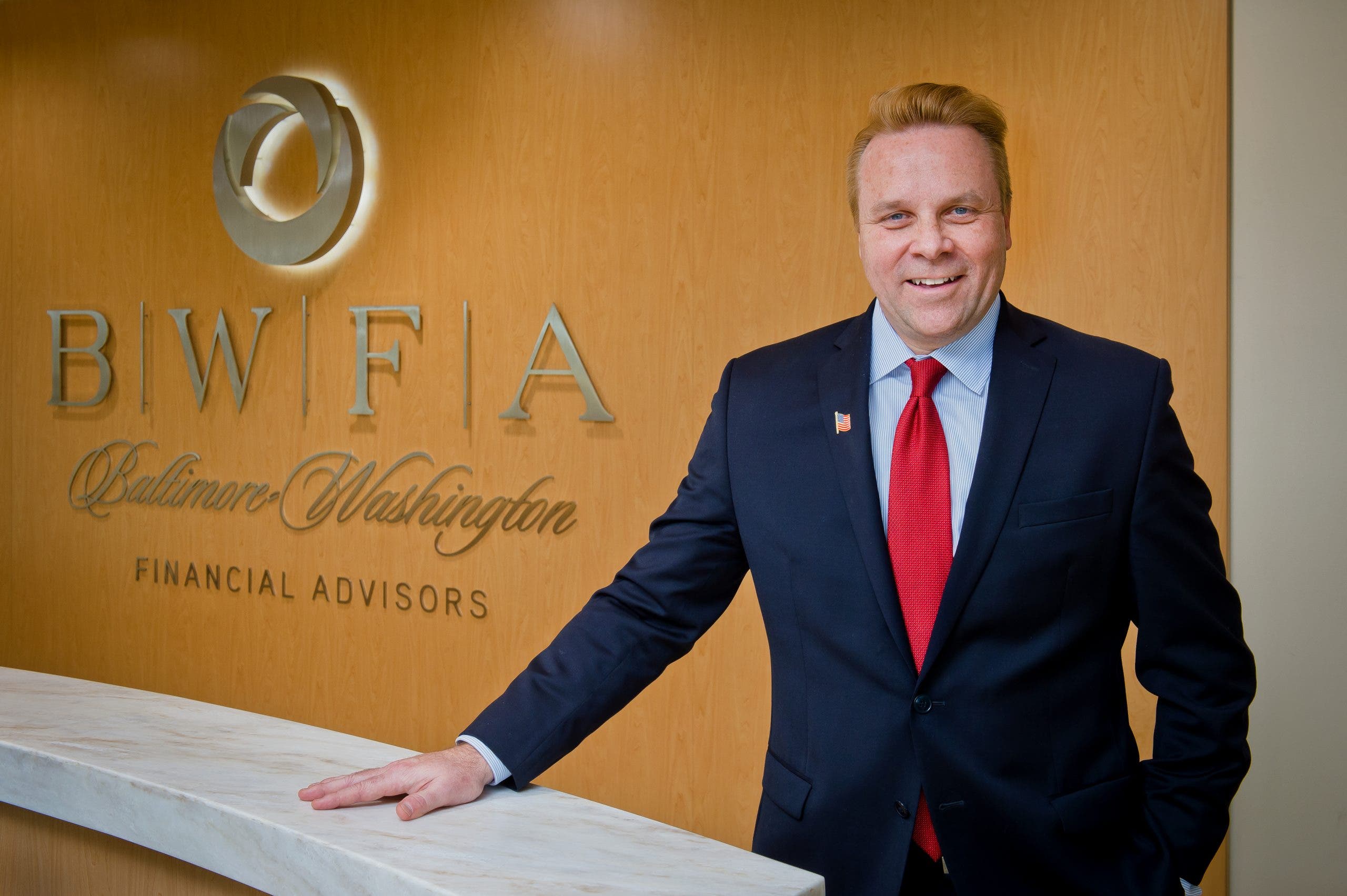 Each year, Baltimore Magazine publishes its list of financial leaders, some of the best-known names in the industry, right in your backyard. BWFA is among those that earned this prestigious position.
Founded in 1986, Baltimore-Washington Financial Advisors is among the area's largest and oldest independent, fee-only advisory firms and is led by Rob Carpenter. He has held management positions at some of the country's largest wealth-management firms. Mr. Carpenter brings expertise in financial and estate planning, trust services, tax services, and mergers and acquisitions.
"At BWFA, we value long-term relationships," says Carpenter, who also has served on many nonprofit boards in the region. "On average, we meet with each of our clients five times a year, and, in many cases, we're working within three generations of the same family. We also encourage clients to engage with our wide range of webinars and seminar topics, including Social Security, Medicare, and special-needs planning."
In addition, Baltimore-Washington Financial Advisors has a strong citizenship program, believing in giving back to the community.  BWFA partners with some nonprofit organizations, including Columbia Orchestra, Casey Cares Foundation, Neighbor Ride, and Bridges to Housing Stability.

About Baltimore-Washington Financial Advisors
Baltimore-Washington Financial Advisors, Inc. was founded in 1986. It is among the largest and oldest independent, Fee-Only investment planning firms and financial advisories in the Baltimore-Washington metropolitan area, serving Howard County, Anne Arundel County, Baltimore County, and regions nationwide.
BWFA has been recognized as a top firm in the industry, with honors and appearances in Worth, Forbes, and Fortune magazines. BWFA experts have been quoted in the Wall Street Journal, Business Week, Washington Post, Baltimore Sun, and Investment News. We have also been honored to receive several awards, including Howard Magazine's Best of Howard County and a Forbes Leading Financial Advisor.  To learn more about BWFA, visit:  https://www.bwfa.com/