Mergers & Acquisitions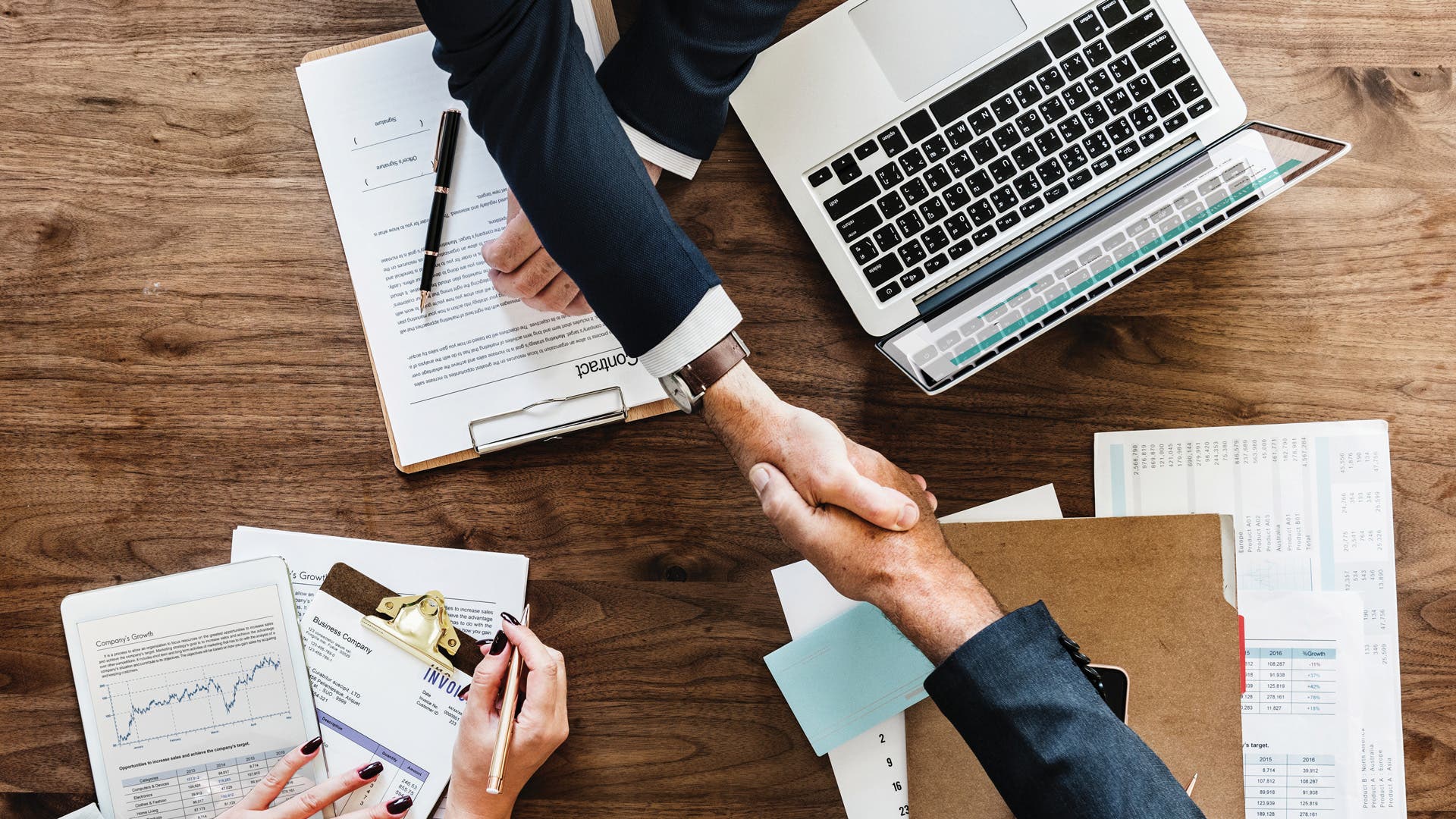 Our team of business experts at BWFA provides comprehensive merger & acquisition advisory services for small to middle-market companies and their owners in the Mid-Atlantic region and nationwide.
Our business advisory services include business valuations, exit planning advisory, sell-side M&A advisory, buy-side M&A advisory, and corporate finance. At BWFA, we bring value to every transaction by working extensively with the business owner to determine the best solution for his or her particular situation. Our experience spans multiple industries, including healthcare, information technology, government contracting, manufacturing, construction, wholesalers/distributors, business services, and professional services.
---
Are You Ready to Sell Your Business?
Please complete BWFA's free PREScore questionnaire to find out:

PREScore (or Personal Readiness to Exit Score) is an 8-minute, online questionnaire that evaluates your readiness to exit your company on a personal level. Using an exclusive algorithm – developed by analyzing more than 40,000 business owners – PREScore will calculate your readiness to exit by identifying your status on each of the 4 drivers of a satisfying exit.
Business Valuations
Whether you need access to capital, are considering the acquisition of a business, or contemplating the sale of a business, our Business Valuation team can perform a Fair Market Valuation to meet your needs. Business valuations can be a great tool at any stage in the life of a business, but they are particularly useful when contemplating the sale of your business. BWFA's Business Valuation team will estimate the value of your business by utilizing professional judgment and applying standardized analytics and methods.
---
How Much is Your Business Worth?
Please complete BWFA's free Sellability Score questionnaire to determine a range in which your business may sell:
SELLABILITY SCORE QUESTIONNAIRE

The Sellability Score is an evaluation system driven by an algorithm that evaluates a business on the eight-core value drivers acquirers take into consideration when buying companies. The Sellability Score gives a comprehensive assessment of the "Sellability" of your business, whether you want to sell next year or just to know that you're building a valuable asset for the future. Along with providing a value range for your business, The Sellability Score will also indicate which areas of your business can be improved to increase the value of your business."
---
Exit Planning Advisory
BWFA's Merger & Acquisition services will help determine the best methodology to use to sell your business. Our professionals listen to the business owner's goals and combine the expertise from our Financial Planning team and our Business Valuation team to come up with the best solution for the business owner. If the value of the business needs to increase in order to meet the owner's goals, we can outline steps the business may take to reach the highest possible transaction value at the time of a sale.
---
Sell-Side M&A Advisory
The sale of a business includes many complicated steps and BWFA's Mergers & Acquisitions team will guide you through the entire process. We develop informational material to confidentially market the business for sale, identify potential buyers, and obtain offers for the business. After offers have arrived, we will negotiate on behalf of the business owner for the best price and terms. We can also guide the business owner towards selecting attorneys to assist with the purchase agreement and any ancillary documents. Even down to the final due diligence and financing of the acquisition, our team can provide insight and input to close the sale to everyone's satisfaction.
---
Buy-Side M&A Advisory
As with the sale of a business, an acquisition is complicated. Having BWFA on your side assisting with the acquisition will be of great benefit. With BWFA's deep transaction experience as an acquisition & mergers advisory services, we can provide guidance about selecting the type, size, and geography of the business to be targeted based on specific criteria established with the buyer. With targets in mind, we will create marketing material to confidentially reach out to a select set of businesses.
BWFA will help with confidentiality agreements, with prospective acquisition targets, and with negotiating offers. We can draft a letter of intent for the acquisition of a business and work with other experts on due diligence, creation of purchase documents, post-purchase integration, and more. The BWFA Mergers & Acquisitions team can also identify and analyze a range of financing alternatives appropriate for the transaction. Every step of the way until the purchase is completed — and beyond — we have experience and solutions.
---
Corporate Finance
Financing plays an important role in the life of most businesses and is integral to the structure of any merger or acquisition. Through our business advisory services, BWFA can help obtain the necessary financing to help support a business' equipment purchases, recapitalization, organic expansion, or growth through acquisitions. We have strong relationships with commercial banks, other senior and subordinated debt providers, specialty finance firms, private equity firms, and venture capital firms. Our professionals work closely with each business to determine the most appropriate capital structure. We'll also discuss any tax implications (link to tax services page) and information with you.
At BWFA, we know how to help with every step of mergers & acquisitions. To get started with our merger & acquisition advisory services, contact us at 410-469-3900 or emailus@bwfa.com.
---
Taking Inventory of Assets
Identifying your assets is essential to your financial well-being. An investment & asset management advisor will create an inventory of your assets and liabilities by organizing your pertinent financial documents—including retirement accounts, investment statements, and tax returns.
---
Analyzing your Financial Needs
Ascertaining a clear picture of your present financial situation will allow your financial advisor to analyze and recommend financial options so you can best maintain, if not improve, your pre-separation standard of living.
---
Understanding Your Options
Taking control of the divorce settlement process will improve your ability to get what you deserve. Our team of divorce financial services advisors will work closely with your legal counsel to make certain the financial terms of your settlement are in your best interests, thereby safeguarding your financial future.
---
Prioritizing Your Financial Goals
Understanding your values, priorities, and the future you envision for yourself and your family will enable our team to develop a customized financial plan to bring your goals to fruition.
---
Monitoring
Realizing your financial priorities may change over time, your financial security depends on an ongoing relationship with your financial advisor. Our team's continued involvement ensures that your short-term needs and long-term goals are realized, and the appropriate adjustments are made as necessary.
If you live in Carroll County, Howard County, Baltimore County, Washington, D.C., or even across the nation and require mergers and acquisitions help, BWFA can provide services to make the process a little easier. Additionally, we are a life events education center that offers seminars and workshops to help you through the financial implications of any trying times. Contact us at 410-461-3900 or emailus@bwfa.com to secure your financial future.