Certified Elder Planning Specialist (CEPS)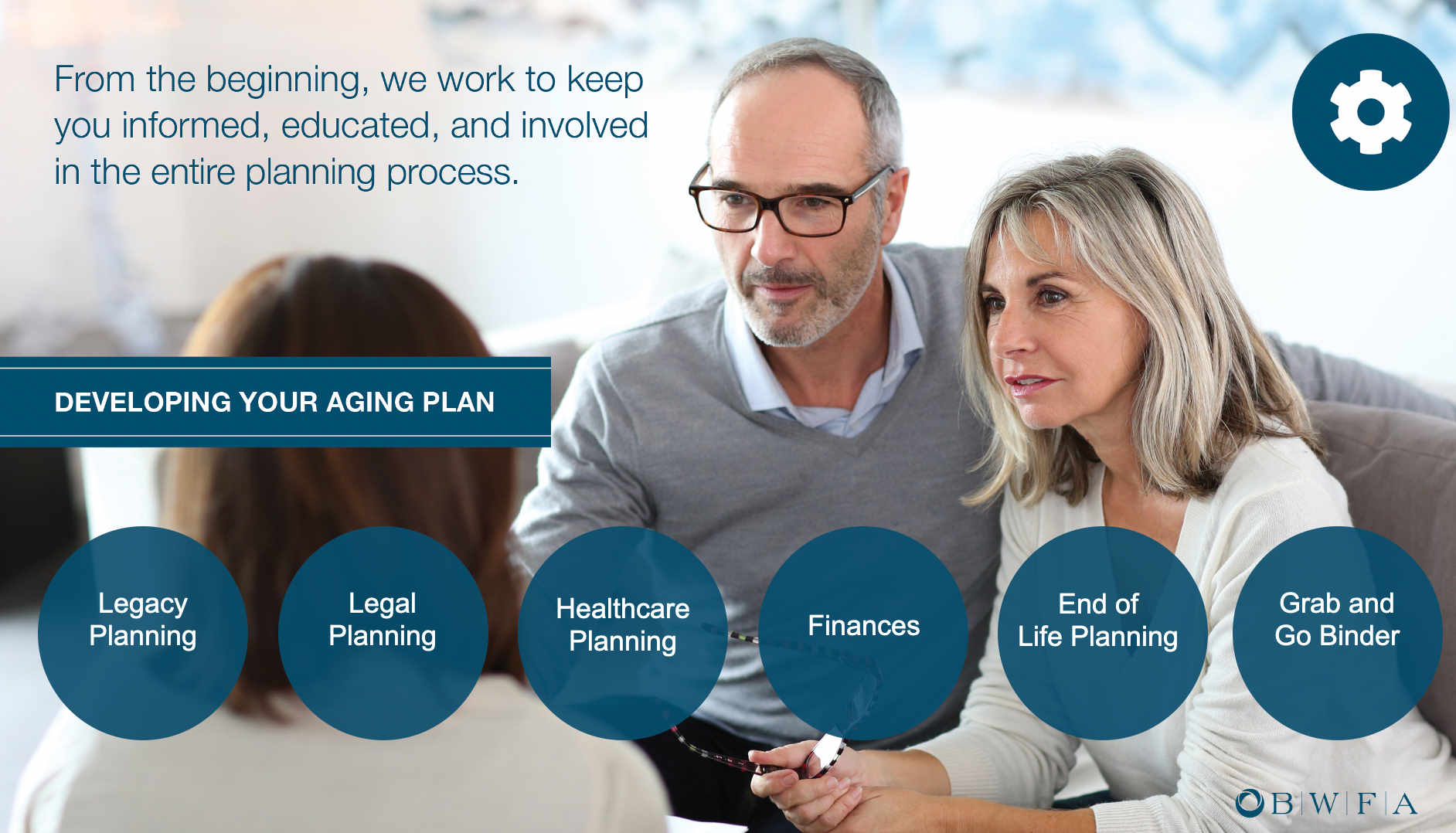 At BWFA, we take a comprehensive and holistic approach to our client's financial future, that's why when it comes to developing an aging plan, members of our team completed a months-long course in longevity planning. Following coursework and instruction, from attorneys at the National Academy of Elder Law Attorneys, the President of Aging with Dignity, and a former President of the Society of Actuaries, three BWFA team members obtained certifications as specialists. 
In receiving this recognition, we believe our team will be better able to advocate for our clients when it comes to developing custom aging plans. 
---
What is a Certified Elder Planning Specialist (CEPS)?
The Certified Elder Planning Specialist (CEPS) program is a ten-module course, that deals with all the critical areas that a Financial Advisor who is looking to understand this segment of the marketplace needs to know. Each module contains valuable and practical information that is relevant to understanding our aging clients better. 
What are the topics covered in the course?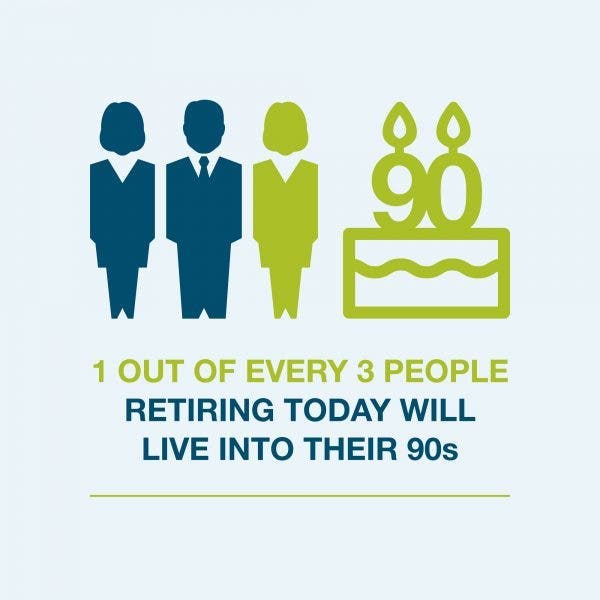 While many of the topics discussed in the course are often sensitive and uncomfortable, by furthering our understanding we will be better prepared to assist our clients (and their families) with these complex issues. 
As the population of the country has aged, so has the makeup of much of our clientele. In fact, according to the Social Security Administration, one out of every three people retiring today will live into their 90s. Therefore, we have a greater responsibility to our clients to identify, address and assist with all the complex issues that come with an aging clientele. 
Some case studies illustrated throughout the course were the current family caregiver crisis, how to identify memory-impaired clients, and effectively facilitating end-of-life planning discussions. While these issues are sensitive and often uncomfortable, we hope to better serve our clients (and their families) with these complex and often difficult issues by assisting in client-family meetings as well as helping build a network of trusted professionals that can be relied upon. In this way, we hope our BWFA team can meet the ever-changing needs of retirees.
In practice, BWFA wants to partner with our clients and their children or loved ones in creating a customized aging plan. The goal of the aging plan is to guide needed care going forward and put in place appropriate infrastructure before any crisis occurs. 
In our discussions, important questions we ask are:
 Where will you or your loved one live, who will provide care, and how will care be paid for?

 

 Are you or your loved one hoping to age in place at home or are you looking for that well-suited continuum of care community where they can remain long-term?

 

Is a family member going to be the primary caregiver or will outside services be needed?

 

Is there a current primary caregiver and are they burned out or overwhelmed?

 

Have the family relationships & dynamics suffered because of this?

 

Are all appropriate financial and legal documents in place?

 

How are your family relationships?

 
---
BWFA's Elder Planning Specialists
TYLER KLUGE
CFP®, CPWA®, CDFA®, CEPS
Financial Planner

MEGHAN MANAS
CEPS
Director of Client Services,
Executive Manager, Notary Public

THAD ISMART
CFP®, CEPS
Senior Financial Planner

EVE KENNEDY
CEPS
Senior Client Associate

TOWNSEND HORNOR, JR.
CEPS
Managing Director, Wealth Management, Executive Manager

TYLER CUNNINGHAM
CFP®, CEPS
Associate Financial Planner

KWANZA ELLIS
CRPC®, CEPS
Senior Client Associate

JOSEPH CAPUTO
CFP®, CEPS
Senior Relationship Manager,
CIO & Executive Manager

---
Once we have an initial discussion, it is appropriate to then schedule a Family Meeting. This meeting can be very helpful for families with an aging loved one in that despite wanting to plan ahead and be prepared, loved ones "don't know what they don't know." By facilitating discussions, we will be able to better understand the family dynamics and make sure all parties get on the same page.
Our role at BWFA is to be that neutral third party to ease stress on sensitive topics that come with high emotions, such as caregiving, where the loved one will live, and end-of-life requests while also being there to provide our expert and professional advice related to financial and management issues.
If you would like to discuss more about this service for you or your loved ones, please contact BWFA.