Divorce Mediation & Financial Planning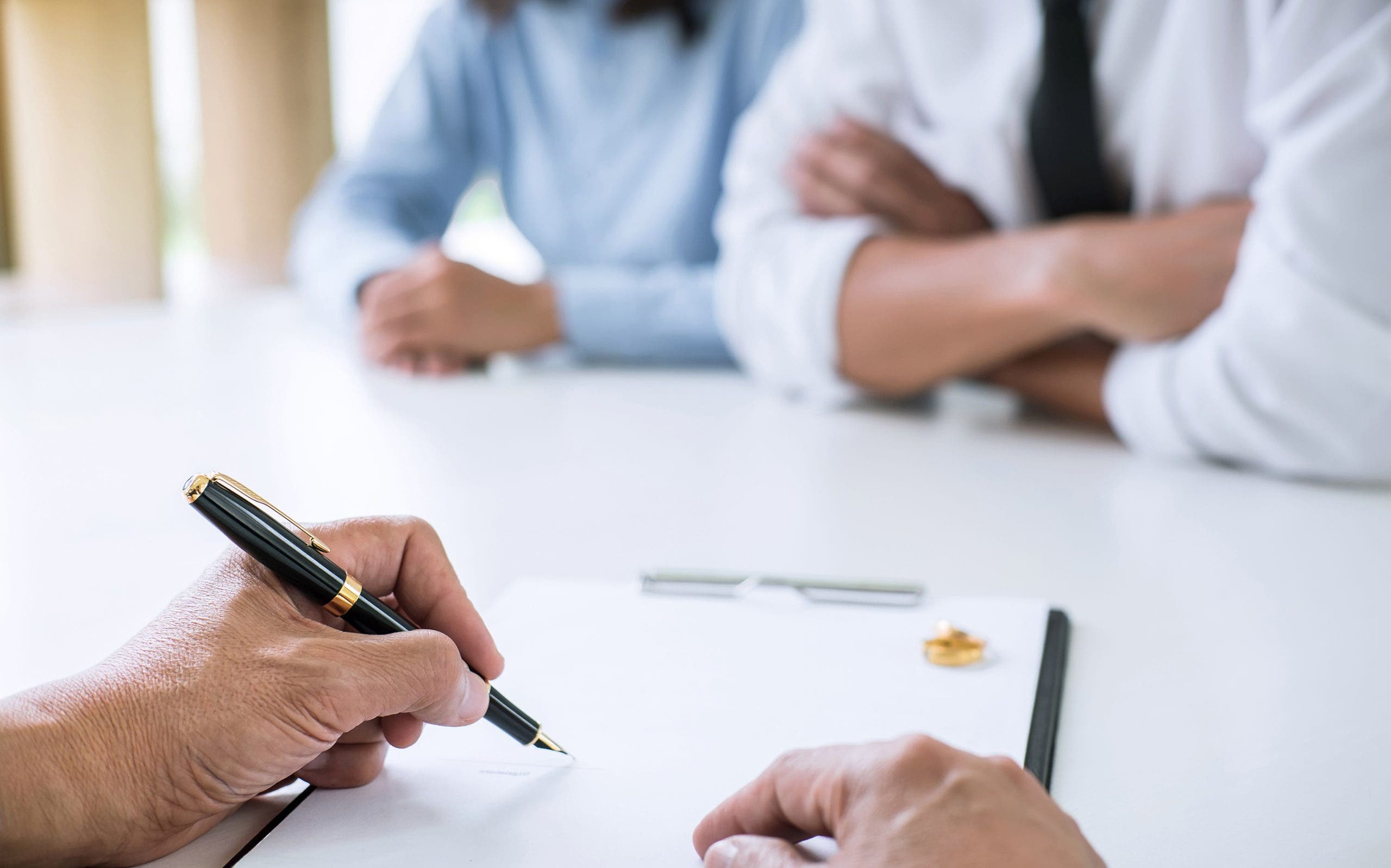 BWFA provides comprehensive financial services that address all the possible financial needs of our clients. Unfortunately, divorce rates have risen and continue to rise, which is why several members of our team have become Certified Divorce Financial Analysts (CDFAs) to work with our clients to build strategic, financial plans that will benefit them post-divorce.
What is Divorce Mediation?
At the basic level, divorce mediation involves a neutral, third-party mediator that facilitates discussions between two parties through the divorce process.
This could mean working out child custody, division of assets, or visitation rights. Mediation is different from divorce litigation in that it is less adversarial in nature. In the courtroom, one party definitively wins while the other loses. However, with divorce mediation, the goal is for both parties to reach a conclusion that satisfies them both. Mediation is also a more private process because all the discussed topics can be kept between the parties and their mediation team. Litigation can involve public hearings, where many people can view your divorce proceedings. Divorce mediation is less expensive, allows for both parties to have more control over the result, and takes less time in comparison to divorce litigation.  
---
What is a CDFA?
A Certified Divorce Financial Analyst (CDFA) is a specialist in divorce financial planning and will work with a divorce mediation team to give financial insights into the decision-making process as well as assist in planning financial next steps for both parties.
Members of our team have gone through the certification process through the Institute for Divorce Financial Analysts to get the CDFA certification. In this course, they have covered an overview of divorce laws and procedures, marital and separate property, tax issues related to selling or transferring of property, pensions and retirement plans, and more.
---
What Can Our CDFAs Do for You?
BWFA can help you develop a plan for your new financial situation, taking into consideration your financial goals and the needs of your family unit. Our CDFAs will work with you and your mediation team as a financial resource to explain how your decisions in mediation can impact you financially. Lawyers are familiar with the laws related to divorce, but not necessarily the finer details such as the financial situation of the parties concerned. Having a financial resource to depend on early in the process, such as a CDFA or our other financial professionals, can significantly increase the likelihood of a positive outcome. Your BWFA team can assist with the valuation and separation of assets and be a source of knowledge on taxes and other financial complications.
BWFA's Certified Divorce Financial Analysts
BWFA's goal is to help our clients through every financial transition they face. We wish to come into every situation with compassion and transparency to ensure our clients reach their financial goals through life's hardships.
If you would like to learn more about this service, please contact BWFA.