Chris Kelly, CPA, CFP®, M.Accy
Executive Manager, Financial Advisor, Senior Relationship Manager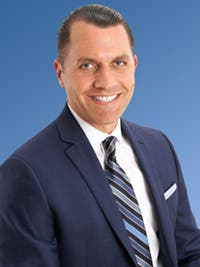 Chris is a Financial Advisor and Senior Relationship Manager whose expertise includes comprehensive financial planning and investment portfolio management and strategy. He is a member of the firm's Executive Management Committee, as well as the Investment Management Committee.
Chris is a Certified Public Accountant (CPA) and a CERTIFIED FINANCIAL PLANNER ® professional. He holds both a B.S. in Finance from the University of Maryland and a Master's degree in Accounting from George Washington University. Chris is fluent in investment management and portfolio design. He also assists clients with the implementation of their personal financial plans, investment tax strategies, and overall financial risk management. Chris takes great pride in maintaining a relationship based on trust, transparency, and accountability with each of his clients.
Chris has worked in the accounting and wealth management industry for over 20 years at regional, national and international level firms, and has been at BWFA since 2009.
Chris enjoys all things with his family. He also enjoys travel, fitness, country music, and good times with good friends.
Chris was born and raised in Western Maryland (Cumberland, MD), and currently lives with his wife, two children, and goldendoodle in Clarksburg, MD.