On October 10, 2023, Baltimore-Washington Financial Advisors was ranked 41 on the Forbes list of America's Top 250 RIA Firms. In their ranking announcement, Forbes noted that they have compiled a list of RIAs with "strong pedigrees when it comes to providing a steady hand for clients and preserving their wealth over the long term." This second annual Forbes Top RIA ranking includes 250 advisory firms with more than $1.1 trillion in cumulative assets. Baltimore-Washington Financial Advisors is honored to be listed as 41 on this list of excellent RIA firms.
Baltimore-Washington Financial Advisors, Inc. was founded in 1986 and is based in Howard County, Maryland. BWFA is one of the largest and oldest independent and fee-only financial advisory firms in the Baltimore/Washington metropolitan area. BWFA's distinguished client list spans not only D.C., Maryland, and Virginia but the entire Mid-Atlantic Region and even nationwide! BWFA is included on the Forbes Top RIAs list due to its impressive asset summary. Baltimore-Washington Financial Advisors has $1.5B assets under management, with a $5M typical net worth of relationships.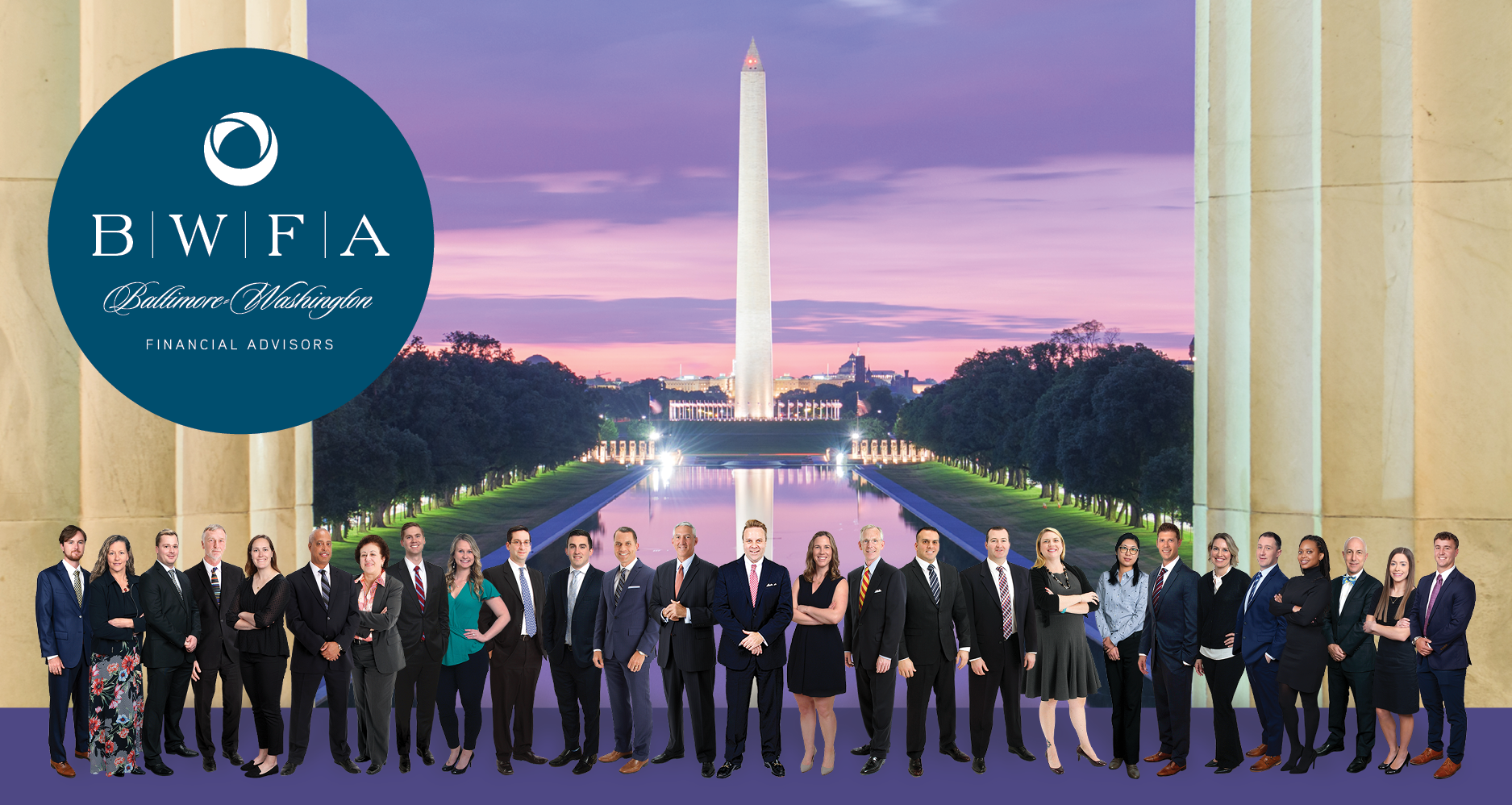 Baltimore-Washington Financial Advisors has been honored with many accolades, awards, and high rankings. In addition to being one of the Forbes Top 250 RIAs, BWFA has been listed as one of "The Top 300 Advisors" by Financial Times, one of the "Best Financial Advisory Firms of 2023" by USA Today, one of "America's Top RIAs of 2023" by Financial Advisor, and a winner of DC Magazine's "Best of the City." Additionally, BWFA has been included in the "Best of Howard County" by Howard Magazine for nine consecutive years. 
The BWFA team of investment, planning, and tax experts. Baltimore-Washington Financial Advisors takes tremendous pride in these achievements and remains committed to providing integrated financial services for clients throughout Howard County and across the country. In addition to providing exceptional service, BWFA supports clients with educational workshops and seminars on essential topics so they can improve their financial literacy and successfully plan for their retirement and financial future. Baltimore-Washington Financial Advisors can be contacted online or by phone at (410) 461-3900 for more information on their dedicated services.