Stacy Patterson

Executive Assistant to the President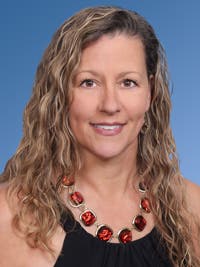 Stacy joined BWFA in 2023 and serves as the Executive Assistant to the President. She strives for excellence and has organizational talents that will benefit the BWFA team and its clients. Her career path has always been customer service-based with a goal of providing a 5-star experience. Stacy's experience has ranged from working as a young waitress, bank teller, administrative assistant, and providing customer sales support for a UK company. Before joining BWFA, she also worked as a respected realtor for the past 18 years. All her positions have helped hone her communication skills and ability to provide caring customer service with attention to detail.
Stacy has a mission to help others and is always looking for volunteer/service opportunities to be a part of. Some of her past experiences include serving as PTA President, Lacrosse Program Chairperson, and Team Mom for her local Recreation Council. She's also been involved in church service opportunities, RED Day, Soup for the Soul, Casey Cares, Habitat for Humanity, and Operation Christmas Child. All her volunteer work brings her great joy.
Stacy is currently enjoying the grand-parenting chapter of her life. She loves being "Gigi" to her four grandsons. Some of her favorite past-times include spending time at the beach, walking, yoga, and reading. Stacy married her high school sweetheart, Ray, and they live in Sparrows Point, MD.