Lex Ruygrok, CPA, Esquire

Tax Consultant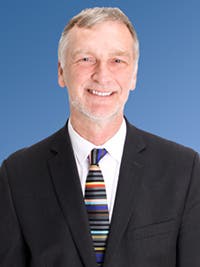 Lex started his career in the tax department of Deliotte & Touche where he became a tax manager specializing in employee benefits and retirement plan consulting.  He subsequently became a partner in a small local accounting firm where he focused his practice on providing tax services to small businesses and their owners.  For 10 years he served as Chief Financial Officer of a large multi-state title agency and subsequently started his own title agency while also practicing law (primarily in the areas of taxation and real estate) for five years before joining a large regional accounting firm where he became the tax director in charge of the firm's personal financial services group.
Lex has taught business law and accounting classes at Clemont College and was an adjunct professor at Villa Julie College (now Stevenson University) where he taught tax accounting classes.  Currently he teaches graduate and undergraduate classes in individual and business taxation for the Smith Business School at the University of Maryland.  He has been very active in the community, serving as the Chairman of the Howard County Pension Oversight Commission and also as the Vice Chairman of the Howard Community College Education Foundation.  Lex has a B.A. in Economics from the University of Virginia and is an honors graduate of the University Of Maryland School Of Law.
He and his wife Terry like to travel, attend concerts and sporting events and spend time with family and friends.