Joseph Manfredi, MBA

Chief Operating Officer, Senior Relationship Manager & Executive Manager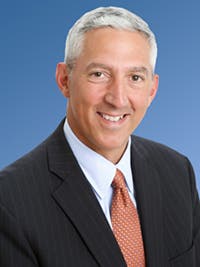 Joseph Manfredi is Chief Operating Officer of Baltimore-Washington Financial Advisors, Inc.  Joe is privileged to work with the firm's clients as a lead advisor to coordinate all BWFA capabilities when helping clients with financial planning, investment and tax advisory services. As the firm's Chief Operating Officer, Joe has leadership responsibilities for day-to-day management of the firm. He serves as a member of BWFA Executive Committee and BWFA Investment Management Committee.
Joe brings more than 30 years of financial management experience to BWFA. Most recently he was Regional Manager and Senior Vice President with a national wealth management firm, leading an advisor group in wealth services for high net worth clients in areas that include investment management, financial planning, private bank lending services, and trust and estate services. Joe has also served in similar roles with other industry leading firms. Before his experience in management, he began his career working as a financial advisor with Merrill Lynch.
He holds a bachelor's degree in finance and a master's degree in business administration, both from Fordham University.
Joe is a lifelong competitive rower and formerly served as Vice President for the Virginia Boat Club, a 100-plus-year-old nonprofit organization that promotes rowing in Virginia, supporting youth, university, masters and adaptive rowing in the community. He is a current competitive rowing Senior Member of Potomac Boat Club in Washington, DC.
Joseph, and Susanna, his wife of more than 30 years, are the proud parents of four grown daughters.