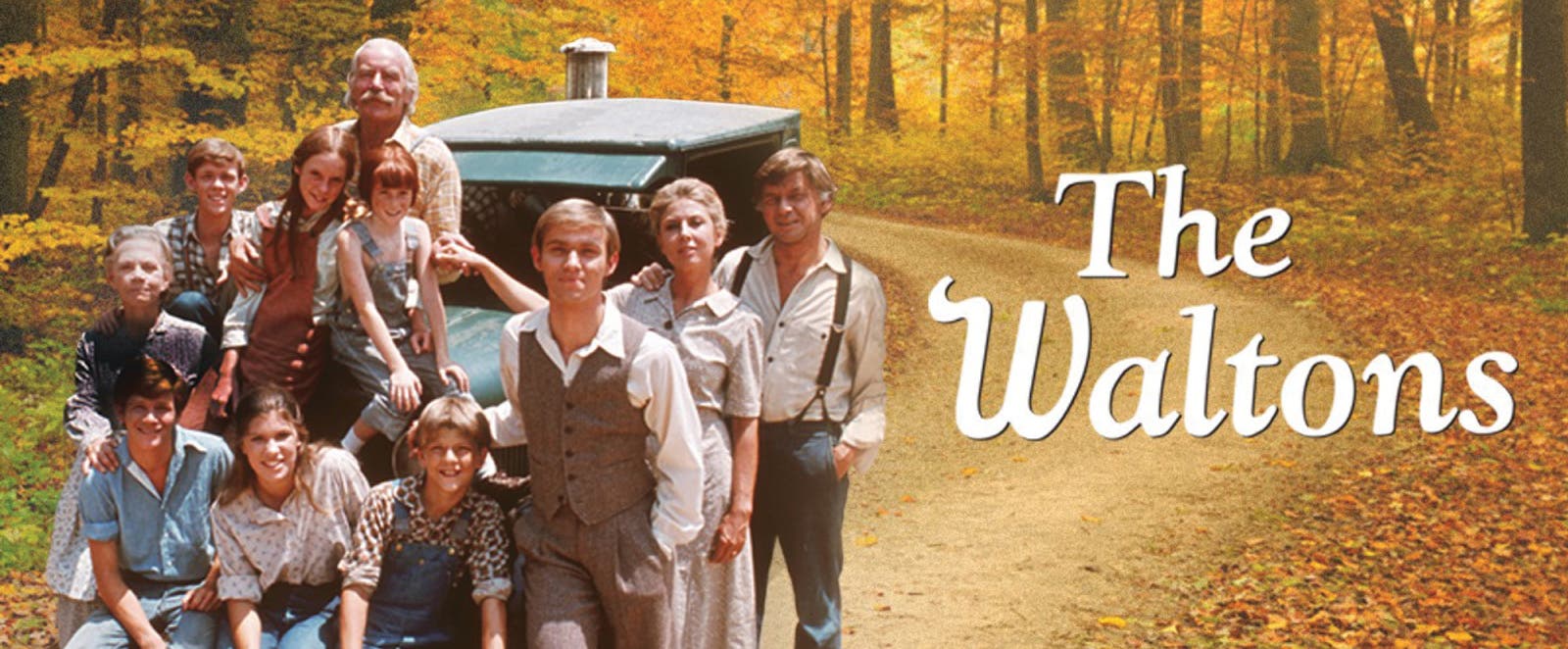 I've admittedly been feeling a bit reflective lately. Perhaps this stems from the slower pace fostered by the recent shelter in place orders or perhaps I'm simply contemplating life a bit more these days. In keeping with this frame of mind, I've found myself revisiting a favorite TV series from my childhood, The Waltons.
The show shares sentimental tales of the close-knit Walton family's struggles and joys set against the backdrop of a historic economic depression. During its nine-year run, it tackled such weighty topics as death, disease, war, discrimination, and a host of other broad social and moral issues. Through it all, The Waltons demonstrated the enduring power of love and kindness in times of crisis. Granted the show, at times, can be characterized as hokie, but its simple heartfelt message leaves a lasting impression on many, including me.
As my family has been spending more time being safer at home, we've been fortunate to rediscover many of the simpler joys of life.
As many of you, we've been enjoying family dinners with home-cooked meals and pulling out old family recipes. The aroma of home-made bread, pizza, and too many baked goods have been filling our kitchen. To offset all that delicious goodness, we've been taking long walks with the dog and exploring previously undiscovered hiking trails only minutes from our home.
While reconnecting with the Walton family, it occurred to me that not only does the series comment on resiliency in difficult times, it also speaks to how to promote well-being. These are lessons that we can all benefit from right now.
I've heard from clients about how they are celebrating some of life's milestones with festive birthday car parades and Zoom-style graduation parties. I've also heard how resourceful many of you have been in playing barber and hairstylist during the quarantine. These times are challenging on many levels, but we are resilient.
While reconnecting with the Walton family, it occurred to me that not only does the series comment on resiliency in difficult times, it also speaks to how to promote well-being. These are lessons that we can all benefit from right now.
---
1. SPEND TIME OUTDOORS IN NATURE
The Waltons spent a good part of their days outdoors. Whether they were walking to school or town, climbing Walton Mountain, or fishing, they respected and enjoyed nature's beauty. Breathing in the fresh mountain air and enjoying the sunshine, the Waltons were probably never in need of extra Vitamin D or time at the gym. The Waltons drew life and health from the outdoors. This is a good reminder to us to get our daily dose of nature.
---
2. SPEND TIME TOGETHER AS A FAMILY

Wellness is not all about physical fitness. It also includes loving and supportive relationships. The Waltons, like any family, had their arguments, but love was at the core. That love was built on spending time together and learning the importance of family. John Boy was right when he said, "I've done an awful lot of thinking of what makes this family work, and I think it's because there's enough love to go around and some to spare." Let's all spare some love!
---
3. EAT FRESH FOOD IN MODERATE PORTIONS
Another key to wellness is eating fresh food fresh from the garden. In almost every episode, there is a scene where the family is gathered around the table for a home-cooked meal consisting of fresh food grown or caught locally. With so many people in the family, it was a necessity for them to keep costs down by growing and preparing their own food. In today's quarantine period I think we find ourselves reevaluating the quality and freshness of our food and spending a lot more time in preparation of our meals. It is a lot of work, but the result can be a much more enjoyable when the whole family is together to enjoy it.
---
4. ENJOY YOUR WORK AND MAKE TIME TO PLAY
The Waltons demonstrated a strong work ethic. They also enjoyed their different crafts and chores and the satisfaction of doing a good job. As John Boy Walton said, "One of the things that I find distressing about life today is that people don't really seem to enjoy their work anymore. When I was growing up on Walton Mountain my father and my grandfather loved their work and they instilled a respect for work in each of us." When work was done, they made time to relax. John Boy reflects on the weekends as such a time to recharge, "We took it easy or else worked at a slower pace and enjoyed a brief respite from the cares that beset us during the week." Find time for play after working at what you love!
---
5. GET PLENTY OF REST AFTER SAYING GOODNIGHT TO LOVED ONES
Everyone who is familiar with The Waltons knows where I am going with this one. Getting plenty of rest is a key to personal wellness and to rest easy it's a good practice to manage life's stressors. No matter how much Jim Bob irritated Mary Ellen or John Boy struggled to write his next chapter with his siblings pestering him, they always put aside their differences at the end of the day with an iconic goodnight. Goodnight Jim Bob, Good Night Mary Ellen, and, of course, Good Night John Boy.
---
6. BE MINDFUL AND THANKFUL

Another important component of wellness is a mindset of gratitude. This is based on being mindful of the bounty, both big and small, around you. As John Boy wrote, "I think if we learned to listen, we could hear all kinds of miracles." Being mindfully present and thankful feeds your health on many levels. Stop and take time to listen.

ROBERT G. CARPENTER
President & CEO
rcarpenter@bwfa.com