Zachary R. Holbrook, CPA
Tax Manager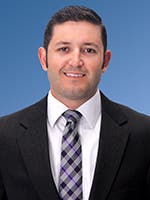 Zachary joined BWFA as a Tax Manager in 2016.  He is a graduate of Salisbury University where he earned his BA in Accounting.  Prior to joining BWFA, Zachary was a tax manager at RSM US, LLP where his experience included working with high net worth individuals, investment partnerships, and trusts.  Zachary is a member of the American Institute of Certified Public Accountants and the Maryland Association of Certified Public Accountants.
Zachary current lives in Baltimore, Maryland.  He enjoys fishing, sports, and spending time with family.