Saxon Birdsong, MBA
Founder and Consultant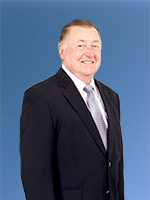 Saxon Birdsong is a graduate of the College of William & Mary. In 1979, he also attended Loyola College, where he earned an MBA in finance and accounting. Prior to that he served as a commissioned officer in the US Army Corps of Engineers for 4 years.
After college Saxon worked for First National Bank of MD for 12 years, managing their Cash Management and Trust & Investment operations. Following his banking career, he was a Senior Consulting Manager with the big-six accounting firm of Deloitte Haskins and Sells, responsible for the firm's Financial Services Industry consulting practice in the Boston and New York markets for 5 years.
Saxon started a Fee-Only Financial Planning practice in Ellicott City in 1990, and was formerly CEO and Chief Investment Officer of Baltimore-Washington Financial Advisors. He now serves as a consultant to BWFA.